HOW IT ALL STARTED
BIKINVILLE was founded in 2020 in Torino, a city in the North of Italy, by Yulia and Mamo, partners in business and a loving couple, who share a common passion for seaside and summertime.

Inspired by the union of two words, bikini and bouganville - the flower symbolizing beauty, passion and attraction, BIKINVILLE was born with the mission of making each and every person a true Flower of the beach!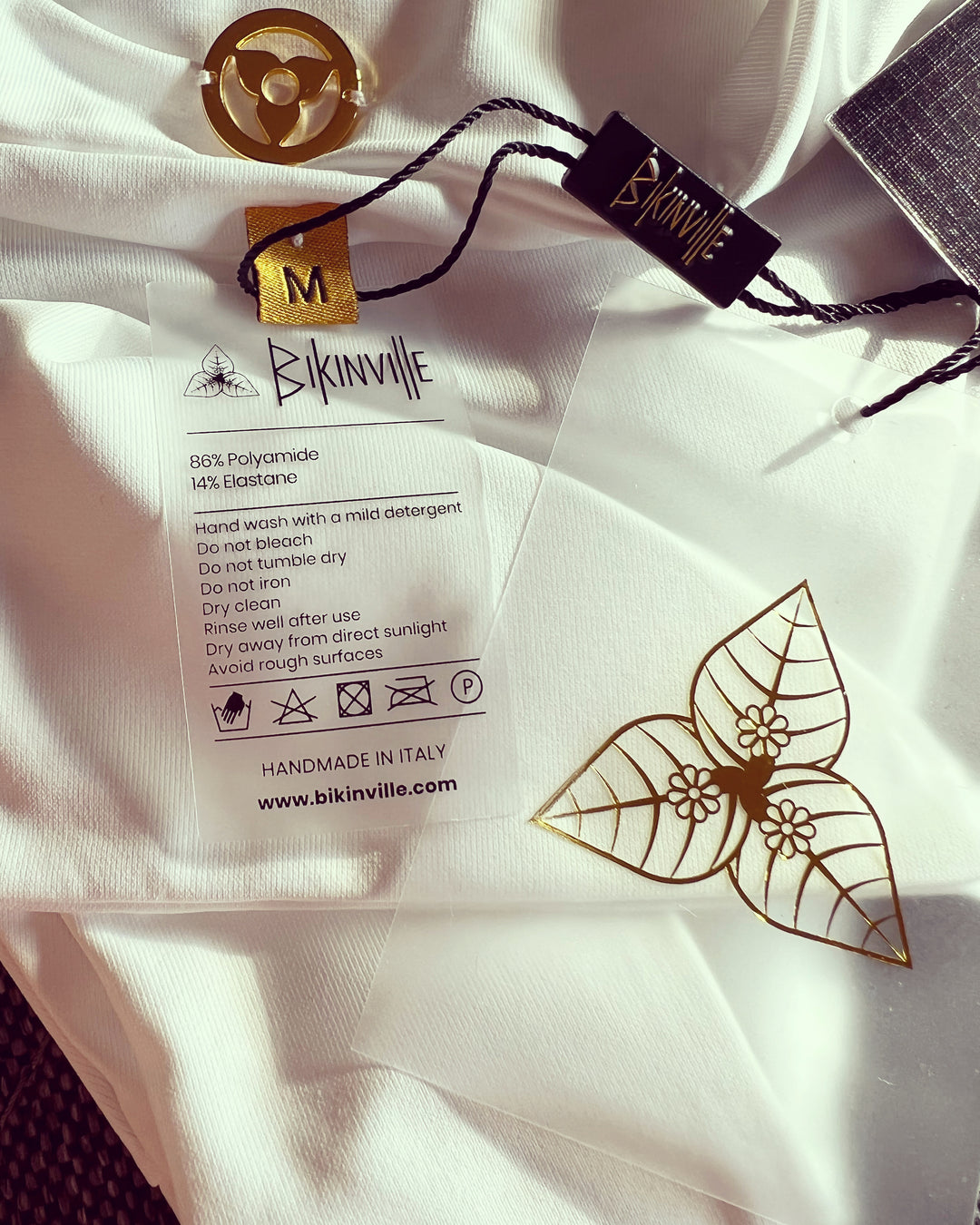 THE ESSENCE OF BIKINVILLE
Yulia's successful international career in the fashion and luxury industry united with Mamo's entrepreneurial vision enabled the founders to develop the concept of swimwear, beachwear and activewear that enhances various types of physics, has an original design and is entirely handmade in Italy.
FROM THE FOUNDER TO CLIENTS
"I've had numerous high-end swimwear pieces before but was never fully satisfied with their quality," - says Yulia - "sometimes the fabric would get faded by sunlight or the elastic band would melt after just a few wears... so I decided to create swimwear of a superior quality that would last in time, both giving satisfaction to our clients and positively impacting the environment, as large part of our bikinis is made of recycled fabrics by the experienced Italian artisans".
FROM A STORY TO A STORE
After the successful sell-out of our initial collection online and in the partner multibrand stores, the first flagship boutique of BIKINVILLE was opened in March 2022 in the heart of Torino.

Welcoming our clients in its cozy atmosphere, we continue to ship our handmade in Italy swimwear worldwide.